Jasmine Becket-Griffith Fairy And Baby Dragon Figurine
Ivy Figurine
Artist Jasmine's signature style offers wide-eyed fairy with dragonling. Vivid outfit, unique hairstyle, fanciful dragon wings. Limited edition!
Price:

$29.99 US
s&s

$8.99 US
Description
Imagine yourself in a misty hollow full of magic and mischief where fairies frolic and play with their dragonling friends. Now, you can share in the spellbinding fun of friendship with this Ivy fairy figurine, exclusively from The Hamilton Collection! Featuring a darling fairy and dragonling duo, this unique dragon and fairy fantasy art will steal your heart. Filled with the eye-catching imagery of acclaimed fantasy artist Jasmine Becket-Griffith, this irresistible collectible figurine draws you into a mystical world.
This colorful handcrafted fantasy fairy figurine is hand-painted in artist's resin and features an impish black-ponytailed fairy holding a captivatingly cute baby dragon with tiny wings and an adorable expression! Ivy will enchant you with her big green eyes and bright pink accents, including intricate dragon wings and perky striped tights. Strong demand is expected for this limited-edition keepsake. Order now!
Features
This exclusive collectible Ivy fairy figurine from The Hamilton Collection features:
Share in the spellbinding fun of friendship with this Ivy fairy figurine by fantasy artist Jasmine Beckett-Griffith, available exclusively from The Hamilton Collection
The dragon and fairy figurine is handcrafted of artist's resin and expertly hand-painted by master artisans for intricate details
Fully sculptural figurine features Ivy, a darling pink-and-green accented fairy who sits in a sweet kneeling pose, holding a tiny pink baby dragon in her arms
Eye-catching details include Ivy's big green eyes and adorable black ponytail; she also boasts intricate pink dragon wings and perky pink-and-black striped tights
A unique keepsake for you or a wonderful dragon and fairy fantasy art gift
Edition limited to 95 casting days, so order now
Hand-numbered with matching Certificate of Authenticity
Measures 4" H; 10.2 cm H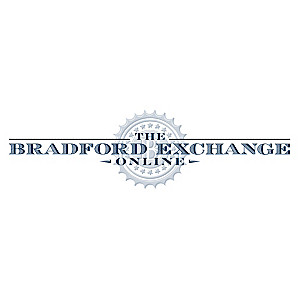 Buy This Item Now:

Jasmine Becket-Griffith Fairy And Baby Dragon Figurine
Ivy Fairy Figurine Features a Sweet Dragon and Fairy Fantasy Art Duo! Exclusive from Fantasy Artist Jasmine Becket-Griffith!
Price:

$29.99 US
s&s

$8.99 US
Item no:

902467002
©Jasmine Becket-Griffith.
©2010 The Hamilton Collection. All Rights Reserved