Coca-Cola Elegant Woman Figurine With Coke-Art Toile Skirt
Want More? Subscribe to the Collection!
Refreshing Beauty Of Coca-Cola Figurine Collection
Handcrafted limited-edition collection features ladies enjoying a refreshing Coke. Custom-designed toile patterns feature vintage-style Coke art!
Measure approximately 7" H
Why Subscribe?
Each issue shipped automatically
Never risk a price increase
No risk — 100% satisfaction guaranteed
No obligation — cancel any time
Price: $29.99 US
s&s $8.99 US
Maybe Later (Order one issue now)
Description
Take a step back in time with Coca-Cola! Ever-so-ladylike, this limited-edition Coca-Cola girl figurine is inspired by the young beauties featured in vintage Coca-Cola advertisements and features a specially-designed toile pattern on her skirt. Available exclusively from The Hamilton Collection, this elegant lady figurine is simply refreshing!
This comely young miss is expertly handcrafted and hand-painted, featuring a wealth of details from the red roses that rest on her hat to the billowing ribbons of her sash. In her turn-of-the-century gown with a full skirt, she enjoys the refreshing effervescence of a Coke in captivating style. Strong demand is anticipated, so don't delay. Order now!
Features
This exclusive collectible Coca-Cola girl figurine from The Hamilton Collection features:
Rediscover the timeless beauty of a Coca-Cola girl with this elegant lady figurine inspired by vintage Coca-Cola advertisements, available only from The Hamilton Collection
Officially licensed by The Coca-Cola Company
Meticulously handcrafted and hand-painted to elegantly capture the beauty of a classic Coca-Cola girl in a turn-of-the-century gown and wide-brimmed hat enjoying her favorite beverage
Full skirt features a custom-designed toile pattern of vintage-style Coke art
Premiere issue in the Refreshing Beauty of Coca-Cola Figurine Collection
Edition limited to 95 casting days, so order now
Hand-numbered with matching Certificate of Authenticity
Measures 7" H; 17.8 cm H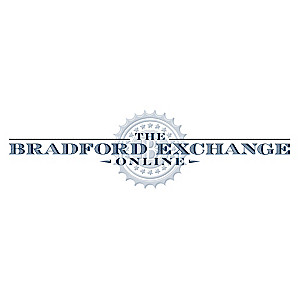 Buy This Item Now:

Coca-Cola Elegant Woman Figurine With Coke-Art Toile Skirt
Coca-Cola Girl Figurine Inspired by Vintage Coca-Cola Advertisements Features Original Coke Toile Pattern on Skirt! Exclusive Figurine!
Price:

$39.99 US
s&s

$8.99 US
Item no:

904529001
Coca-Cola graphics ©The Coca-Cola Company, COCA-COLA, COKE, the Contour Bottle design, and the Red Disc Icon are trademarks of The Coca-Cola Company. All Rights Reserved.
©2011 The Hamilton Collection. All rights reserved.