Pittsburgh Steelers Super Bowl X 1975 Corvette Sculpture
Want More? Subscribe to the Collection!
Heartbeat Of The Pittsburgh Steelers Sculpture Collection
Limited editions! Officially licensed 1:43-scale muscle cars commemorate the Steelers Super Bowl wins. Fully sculpted. Team colors logos.
1:43 scale, measure 4-1/2" L
Why Subscribe?
Each issue shipped automatically
Never risk a price increase
No risk — 100% satisfaction guaranteed
No obligation — cancel any time
Price: $29.99 US
s&s◇ $8.99 US
Maybe Later (Order one issue now)
Description
Pittsburgh Steelers fans will never forget the thrill of watching their beloved team beat the Dallas Cowboys 21-17 to win their second straight Super Bowl championship. Now, this sleek Super Bowl X Sculpture keeps Steelers pride rolling with a 1:43-scale sculpted replica of the sporty 1975 Chevrolet Corvette convertible. Boasting the colors and logo of the Pittsburgh Steelers, this officially licensed Super Bowl X Sculpture is available only from The Hamilton Collection.
With its custom team-color paint scheme, sleek body style and gleaming chrome-colored accents, this Pittsburgh Steelers Corvette sculpture is the perfect muscle-car tribute to a true powerhouse team. It's precision handcrafted to 1:43 scale in artist's resin, hand-painted, and loaded with authentic details. The striking black and gold paint scheme is emblazoned with an official Super Bowl X logo in addition to the Steelers distinctive team logo. Eager demand is expected for this stylish Pittsburgh Steelers Super Bowl X Sculpture, so don't wait. Step on it, and order now!
Features
This exclusive collectible Super Bowl X Sculpture from The Hamilton Collection features:
Relive a historic Pittsburgh Steelers victory with this landmark Super Bowl X Sculpture, a 1:43-scale replica of the 1975 Chevrolet Corvette convertible, exclusively from The Hamilton Collection
Officially Licensed by NFL Properties LLC and Chevrolet
Honoring the Pittsburgh Steelers Super Bowl X championship, this Corvette sculpture is precision handcrafted in artist's resin to 1:43 scale and hand-painted
Boasts an attractive black and gold Steelers paint scheme, boldy emblazoned with official team logos as well as the Super Bowl X logo
Loaded with authentic details, this Pittsburgh Steelers Corvette sculpture is outfitted with a sleek body style and a generous amount of shiny "chrome"
A must-have for diehard Steelers fans, this car sculpture makes a spectacular addition to your own collection and a winning fan gift
Premiere issue in the Heartbeat of the Pittsburgh Steelers Sculpture Collection
Edition limited to 95 casting days, so order now!
Hand-numbered with matching Certificate authenticating your collectible car sculpture is an original from The Hamilton Collection
1:43 scale, measures 4-1/2" L; 11.4 cm L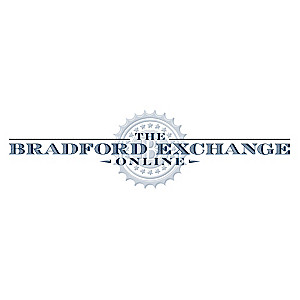 Buy This Item Now:

Pittsburgh Steelers Super Bowl X 1975 Corvette Sculpture
Super Bowl X Sculpture Honors the Pittsburgh Steelers Super Bowl X Victory! A 1:43 Scale Corvette Sculpture with Team Logos!
Price:

$29.99 US
s&s◇

$8.99 US
Item no:

905084001
©2013 NFL Properties LLC. Visit www.NFL.COM
Chevrolet, Chevy, The Bowtie, Camaro, Chevelle, Corvette, Impala and all related Emblems and vehicle model body designs are General Motors Trademarks.
©2013 The Hamilton Collection. All Rights Reserved.