NFL-Licensed Pittsburgh Steelers High Heel Shoe Figurine
Golden Renegade Figurine
A First! NFL-licensed figurine shows your Pittsburgh Steelers pride with elegant design, team logos, a real satin ribbon and more. Limited edition.
Price:

$29.99 US
s&s

$8.99 US
Buy the Collection
This item is part of a collection. Subscribe to receive each issue in the collection by clicking "Add Collection to Cart."
Description
When it comes to team spirit, Pittsburgh Steelers fans really know how to bring it. Now you can take your loyalty to this storied NFL team to new heights with the first-ever Golden Renegade Shoe Figurine, a unique limited-edition collectible from The Hamilton Collection. Officially licensed by NFL Properties LLC, it puts your Pittsburgh Steelers pride into an elegant high heel figurine that's fiercely fashionable!
From the tip of the glossy black toe to the sky-high silvery metallic heel, this chic little pump is entirely sculpted and painted by hand in team-color gold and black. Plus, the classic reptile-pattern design and real black satin bow are the perfect accents to showcase the Pittsburgh Steelers logos. This high heel figurine is the perfect addition to your Steelers memorabilia, and it also makes a memorable gift. Avid demand is expected, so don't wait - order now!
Features
This collectible NFL Pittsburgh Steelers shoe figurine from The Hamilton Collection features:
Steeler Nation will be the envy of the NFL with this stylish first-ever collectible shoe figurine featuring Steelers logos and colors, available from The Hamilton Collection
Officially licensed by NFL Properties LLC
Pittsburgh Steelers high heel figurine is hand-sculpted of artist's resin and painted by hand in black and gold with a silvery metallic-painted heel
Official Steelers logos coordinate beautifully with this sculptural pump's intricate reptile-pattern design, glossy blue toe and silvery hand-painted high heel
NFL-licensed shoe figurine makes an eye-catching addition to your own Pittsburgh Steelers memorabilia, or a winning gift for a stylish fan
Premiere Issue in the Steelers to the Sole Figurine Collection
Edition strictly limited to 95 casting days, so order now!
Hand-numbered with matching Certificate authenticating your figurine is an original from The Hamilton Collection
Measures 3-1/4" H; 8.3 cm H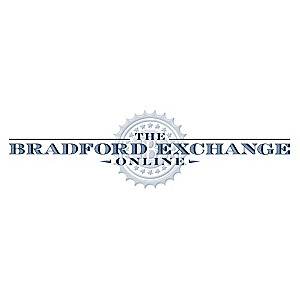 Buy This Item Now:

NFL-Licensed Pittsburgh Steelers High Heel Shoe Figurine
NFL Fashion Shoe Figurine Stylishly Celebrates Your Pittsburgh Steelers Pride! A Chic Addition to Your Steelers Memorabilia!
Price:

$29.99 US
s&s

$8.99 US
Item no:

905085001
©2012 NFL Properties LLC. Team names, logos and indicia are trademarks of the teams indicated. All other NFL-related marks are trademarks of the National Football League. Visit NFL.com
©2012 The Hamilton Collection. All Rights Reserved.