Mickey Mouse Baltimore Ravens Tailgating Figurine
Want More? Subscribe to the Collection!
Tailgating Fun With Mickey & Friends Figurine Collection
NFL-licensed figurines feature Mickey Mouse and friends showing Baltimore Ravens pride while tailgating. Hand-painted to showcase team logos, colors.
Measure approximately 3-1/2" H
Why Subscribe?
Each issue shipped automatically
Never risk a price increase
No risk — 100% satisfaction guaranteed
No obligation — cancel any time
Price: $29.99 US
s&s◇ $8.99 US
Maybe Later (Order one issue now)
Description
Football fans like Mickey Mouse know there's nothing like tailgating to get fired up for a big game. Now join the world-famous Disney mouse - a devoted Baltimore Ravens fan, of course - in celebrating these NFL legends with the first-ever tailgating Mickey Mouse figurine from The Hamilton Collection. Grilling up some game-day burgers and waving his Baltimore Ravens "foam" finger, Mickey Mouse knows what it take to be a #1 fan!
Officially licensed by NFL Properties LLC, this Baltimore Ravens Mickey Mouse figurine is uniquely designed with Disney artists. It is meticulously handcrafted and then painted by hand in vibrant Ravens colors. Official team logos, a sculptural team helmet and football capture the excitement of this Baltimore Ravens #1 fan figurine. Eager demand is expected, and there is a strict edition limit of only 95 casting days. So hurry, order now!
A fine collectible, not intended for children.
Features
This collectible Disney Mickey Mouse Baltimore Ravens fan figurine from The Hamilton Collection features:
Get fired up for the big game with Disney's famous mouse - and loyal Baltimore Ravens fan - in the first-ever Ravens tailgating Mickey Mouse figurine from The Hamilton Collection
Commemorates the Super Bowl XLVII Champions, the Baltimore Ravens
Designed with Disney artists and officially licensed by NFL Properties LLC
Expertly handcrafted in artist's resin, hand-painted in vivid colors and showcasing official Ravens logos and colors
Showcases Mickey Mouse flipping burgers as he shows his Baltimore Ravens pride with a #1 fan "foam" finger
Features a sculptural Ravens helmet and football for added excitement
Premiere issue in the Tailgating Fun with Mickey and Friends Figurine Collection
Edition limited to 95 casting days, so order now!
Hand-numbered with matching Certificate authenticating your figurine is an original from The Hamilton Collection
Measures 3-1/2" H; 8.9 cm H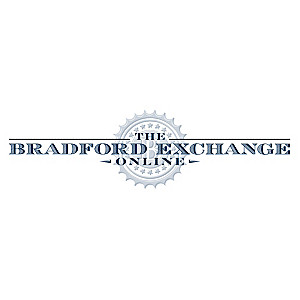 Buy This Item Now:

Mickey Mouse Baltimore Ravens Tailgating Figurine
Disney's Mickey Mouse Is a #1 Ravens Fan! Get Fired Up for Game Day with This NFL-Licensed Mickey Mouse Figurine!
Price:

$29.99 US
s&s◇

$8.99 US
Item no:

905189001
©Disney
©2013 NFL Properties LLC. Team names, logos and indicia are trademarks of the teams indicated. All other NFL-related trademarks are trademarks of the National Football League. Visit NFL.com
©2013 The Hamilton Collection