Patriots Super Bowl XXXIX 2004 Corvette Sculpture
Want More? Subscribe to the Collection!
Heartbeat Of The New England Patriots Sculpture Collection
Limited editions! Authentically detailed 1:43-scale muscle car sculptures honor the Patriots. Handcrafted with team color paint schemes and logos.
1:43 scale, measure approximately 4-1/2" L
Why Subscribe?
Each issue shipped automatically
Never risk a price increase
No risk — 100% satisfaction guaranteed
No obligation — cancel any time
Price: $29.99 US
s&s◇ $8.99 US
Maybe Later (Order one issue now)
Description
With speed, talent and agility, the New England Patriots defeated the Philadelphia Eagles to claim Super Bowl XXXIX. Now you can commemorate this exciting 2004 milestone with the FIRST-EVER Super Bowl Corvette replica honoring the Patriots historic win. Captured in stunning 1:43 scale, the New England Patriots Super Bowl XXXIX Sculpture is a must-have limited-edition collectible ONLY from The Hamilton Collection, and it's sure to get your engine running.
Expertly handcrafted of artist's resin, this impressive 1:43-scale Corvette replica is officially licensed by NFL Properties LLC and Chevrolet, and is a true touchdown from bumper to bumper. With a bold team color paint scheme and hand-applied team logos to show off your Pats pride, the Vette's sleek contours, "chrome" trim and bucket seats are all precisely sculpted and hand-painted. Plus, the Super Bowl XXXIX Champions logo graces this Corvette replica with a stamp of true victory. Strong demand is certainly expected for this Super Bowl memorabilia, so get off the sidelines and claim yours before it's too late. Order now!
Features
This exclusive collectible Patriots Super Bowl XXXIX Corvette sculpture from The Hamilton Collection features:
Step on the gas to own the FIRST-EVER Super Bowl Corvette replica in 1:43 scale honoring the New England Patriots historic 2004 win with Super Bowl XXXIX Sculpture, ONLY from The Hamilton Collection
Officially Licensed by NFL Properties LLC and Chevrolet
This Patriots Super Bowl sculpture is precision handcrafted to 1:43 scale in artist's resin, hand-painted and loaded with authentic details
Boasts a bold Patriots paint scheme, proudly emblazoned with hand-applied team logos and the Super Bowl XXXIX logo, plus a generous amount of gleaming "chrome"
1:43-scale Corvette replica makes an outstanding addition to your Patriots memorabilia, and an unique Super Bowl fan gift
Premiere issue in the Heartbeat Of The New England Patriots Sculpture Collection
Edition limited to 95 casting days, so order now!
Hand-numbered with matching Certificate authenticating your collectible car sculpture is an original from The Hamilton Collection
1:43 scale, measures 4-1/2" L; 11.4 cm L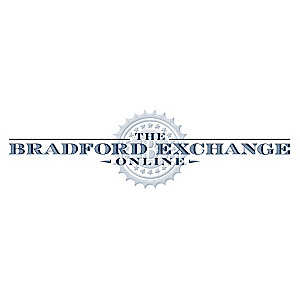 Buy This Item Now:

Patriots Super Bowl XXXIX 2004 Corvette Sculpture
Super Bowl Corvette Replica Honors the Patriots Historic Win! Own This Commemorative Super Bowl XXXIX Sculpture in 1:43 Scale
Price:

$29.99 US
s&s◇

$8.99 US
Item no:

905357001
©2013 NFL Properties LLC. Visit NFL.COM
Chevrolet, Chevy, The Bowtie, Camaro, Chevelle, Corvette, Impala and all related Emblems and vehicle model body designs are General Motors Trademarks.
©2013 The Hamilton Collection