"Knights Of The Round Table" Dragon Figurines
Collect Them All!
Knights Of The Dragons' Round Table Figurine Collection
Limited-edition dragon figurines gather 'round their Round Table to plan a little plunder. Simulated gems, map, even a feast fit for dragons!
Dragons measure 4-1/4" to 6-1/2" H; table is approx. 6-1/2" in diameter
Why Subscribe?
Each issue shipped automatically
Never risk a price increase
No risk - 100% satisfaction
guaranteed
No obligation — cancel any time
How does this work?
Issue One
Price:

$24.99 US
s&s

$8.99 US
Description
If you're thinking Camelot, think again. These intimidating knights sit around a very different round table, poised and ready to plan their next crusade! Beginning with Issue One, King Starwing the Righteous, soon your collection will continue with Issue Two, Round Table and additional collectible dragon figurines, each a separate issue to follow.‡
Capture the thrills of medieval battles with this collection of limited-edition collectible dragon figurines, available exclusively from The Hamilton Collection. Handcrafted of artist's resin, this collection of colorful, hand-painted dragon fantasy art figurines includes a red dragon, green dragon and more! Round Table features a map and a feast that's perfect for this hungry gathering of ominous warriors. Makes awe-inspiring dragon decor, and it's a memorable dragon gift. Strong demand is expected, and you don't want to miss out. Order now!
Features
These exclusive collectible dragon figurines from The Hamilton Collection feature:
Let the meeting of the Knights of the Dragons' Round Table begin with this awesome collection, available only from The Hamilton Collection
Each dragon fantasy art figurine in this collection - including a red dragon, green dragon and more - is handcrafted of fine artist's resin and entirely painted by hand
Simulated jewels plus silvery and golden accents add perfectly "menacing" finishing touches
Dragon figurines can be displayed individually or as a set
Gilded "stone" Round Table boasts a map and a feast fit for any hungry dragon
Makes unique dragon decor or a thrilling dragon gift
Each edition is strictly limited to 95 casting days, so order now!
Hand-numbered with matching Certificates of Authenticity
Dragon figurines measure approximately 4-1/4" to 6-1/2" H; 10.8 cm to 16.5 cm H; table measures approximately 6-1/2" in diameter; 16.5 cm in diameter
Subscription
Ordering a Collection by Subscription Plan is for Smart Collectors:
Reserves the entire collection of collectible dragon figurines and "Round Table" from The Hamilton Collection in your name so you never risk an increase on the price of other collectibles in this collection, or miss a single issue of this collection
‡Each issue will be shipped to you for your review about one every month or two (pending availability) at the same low issue price and charged to the credit card on which your order was placed. No need to order each one separately
You may cancel your collection at any time with no obligation
"Issue One - King Starwing the Righteous" will be followed by "Issue Two - Round Table" and additional collectible dragon figurines as they become available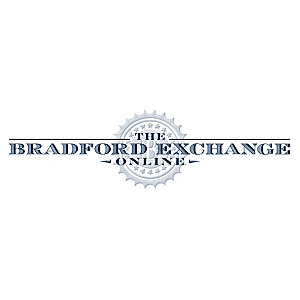 Buy This Item Now:

"Knights Of The Round Table" Dragon Figurines
Collectible Dragon Figurines Boast Fierce Expressions, Mighty Weapons and Simulated Jewels! Exciting Dragon Fantasy Art Decor
Price:

$24.99 US
s&s

$8.99 US
Item no:

905714
©2008 The Hamilton Collection. All Rights Reserved.