President Donald J. Trump Commemorative Tribute Figurine
Want More? Subscribe to the Collection!
$subplanRecordProps.SHORT_NAME
$subplanRecordProps.longdesc5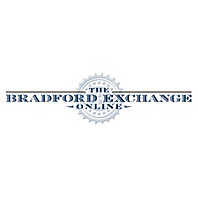 Why Subscribe?
Each issue shipped automatically
Never risk a price increase
No risk — 100% satisfaction guaranteed
No obligation — cancel any time
Price: $number.currency($subplanRecordProps.product_price) US
s&s◇ $number.currency($subplanRecordProps.SS_PRICE) US
Maybe Later (Order one issue now)
Description
Donald J. Trump captured the support of people around the country, and now proudly serves as the 45th President of the United States of America. Now celebrate his resounding victory with this striking, limited-edition Donald J. Trump figurine. Introducing the Donald J. Trump, 45th President of the United States Figurine, exclusively from The Hamilton Collection.
Carrying with him a vision to realize America's full potential while creating a government of, by and for the people, this bold figurine honors a milestone in American history and pays tribute to this successful leader and his enduring message of hope and greatness. Meticulously handcrafted and hand-painted in artist's resin, this commemorative tribute figurine is expected to generate tremendous demand, so don't wait. Order now!
Features
This exclusive collectible Donald J. Trump figurine from The Hamilton Collection features:
Pay tribute to the 45th President of the United States of America and his momentous win with the Donald J. Trump, 45th President of the United States Figurine, exclusively from The Hamilton Collection
From the top of his head to the patriotic base, this Donald J. Trump figurine is meticulously handcrafted in artist's resin
Hand-painted with great attention to detail and to replicate the signature lifelike qualities of Mr. Trump
Edition limited to 95 casting days, so order now!
Hand-numbered with matching Certificate of Authenticity
Measures 7" H; 17.8 cm H
©2017 The Hamilton Collection