Precious Moments Cowboys Love Forever Porcelain Figurine
Precious Moments Cowboys Love Forever Figurine
Limited-edition! One-of-a-kind NFL-licensed Precious Moments figurine celebrates Cowboys and your wedding day. Handcrafted in bisque porcelain.
Price:

$99.99 US
s&s◇

$14.00 US
Description
The Dallas Cowboys have always colored your heart blue and white, which is what makes you and your sweetheart such a perfect team. Now you can celebrate the love you have for each other and your Dallas Cowboys with the Precious Moments® Cowboys Love Forever Figurine, a one-of-a-kind NFL collectible tribute only from The Hamilton Collection. A colorful combination of your two greatest loves, this adorable porcelain figurine showcases a Cowboys couple on their wedding day.
Officially licensed by NFL Properties LLC, this limited-edition Precious Moments figurine is expertly handcrafted in fine bisque porcelain and entirely hand-painted in the bold team colors of the Dallas Cowboys. The bride sports a Cowboys tiara and sash while the groom has a unique Cowboys themed tuxedo. The Dallas Cowboy logo is dotted stylishly on their ensembles making them one vibrant Cowboys couple - just like you and your special someone! This adorable duo is a must for Cowboys fans and makes an unforgettable NFL fan gift. Strong demand is expected, so don't wait. Order now!
Features
This exclusive collectible Dallas Cowboys Love Forever figurine from The Hamilton Collection features:
Celebrate your love for your partner and the Dallas Cowboys with the first-of-a-kind Precious Moments® Cowboys Love Forever Figurine, exclusively from The Hamilton Collection
Officially licensed by NFL Properties LLC and Precious Moments®
Expertly handcrafted of fine bisque porcelain, reserved exclusively for Precious Moments figurines, this figurine captures a Cowboys couple on their wedding day
This Precious Moments porcelain figurine is hand-painted in meticulous detail, from the bride's team-colored Cowboys tiara to the team logos on their wedding ensembles
The base is inscribed with "Cowboys Love Forever" for the finishing touch, making this a winning tribute to your own love or a romantic NFL fan gift
Makes a unique cake topper for a wedding or special occasion
Edition limited to 120 firing days, so order now!
Hand-numbered with matching Certificate authenticating your figurine is an original from The Hamilton Collection
Measures 5" H; 12.7 cm H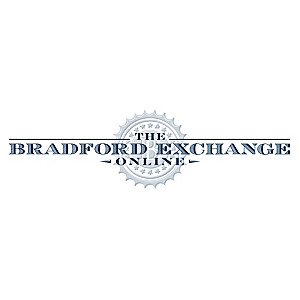 Buy This Item Now:

Precious Moments Cowboys Love Forever Porcelain Figurine
Dallas Cowboys Love Forever figurine is an adorable NFL fan gift! A handcrafted Precious Moments® porcelain figurine!
Price:

$99.99 US
s&s◇

$14.00 US
Item no:

908404001
Skip to Search and Top Navigation
A fine adult collectible. Not intended for children
This Precious Moments item is only available for purchases made in the following territories: United States (and its territories and possessions), Canada, United Kingdom, New Zealand, and Australia.
Precious Moments ® ©2017 Precious Moments, Inc. Authorized Licensee, The Hamilton Collection. All Rights Reserved Worldwide.
Officially licensed by NFL Properties LLC.