Chase Elliott 1:24-Scale No. 9 2019 Diecast Car Collection
Collect Them All!
Chase Elliott 2019 Diecast Car Collection
NASCAR®-licensed diecast cars feature Chase Elliott's 2019 No. 9 paint schemes, detailed interiors and more. Individual parts and DIN™.
1:24 scale, measure 8-1/4" L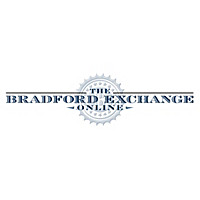 Why Subscribe?
Each issue shipped automatically
Never risk a price increase
No risk - 100% satisfaction
guaranteed
No obligation — cancel any time
How does this work?
Issue One
Price:

$99.99 US
s&s◇

$18.00 US
Skip to Search and Top Navigation
©Lionel® NASCAR® Collectables 2019. Lionel and NASCAR are registered trademarks of their respective owners, all rights reserved. © 2019 JRM Licensing, LLC. The name, likeness and signature of Chase Elliott and the likeness of the #9 NAPA® Chevrolet Camaro ZL1 are used under license granted by JRM Licensing, LLC. The NAPA logo is a registered trademark of National Automotive Parts Association National Headquarters. Chevrolet, Chevy, The "Bowtie" Emblem, Monte Carlo, Impala, Camaro, emblems and vehicle body designs are General Motors Trademarks used under license to Lionel® NASCAR® Collectables. NASCAR® is a registered trademark of the National Association for Stock Car Auto Racing, Inc. GOODYEAR is a trademark of The Goodyear Tire & Rubber Company used under license.
©2019 The Hamilton Collection